While a small group of insurance companies is taking meaningful steps to acknowledge and respond to the business risks posed by a new operating reality posed by a changing climate, overall the sector's performance lags behind its peers in several areas, according to a report released today from a sustainability advocate.
The report is a deeper dive, and a specific look into the insurance sector, based on the recent release of TURNING POINT: Corporate Progress on The Ceres Roadmap for Sustainability, which examined how more than 600 of the largest publicly traded companies have reportedly made progress against 20 key expectations of sustainability leadership within the areas of governance, disclosure, stakeholder engagement, environmental and social performance.
The sector analysis is a timely resource for investors looking toward companies' actions on climate risk, water management and workers' rights to inform their decision-making and engagement strategies, according to Boston-based Ceres, which together the report.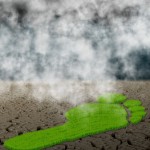 This analysis examines whether and how 32 U.S.-based insurers are establishing, implementing and disclosing business strategies that enable and drive improved performance across critical material impact areas, such as climate change and human rights.
The report, which uses 10 sector analyses as measurements of progress, shows that only 38 percent of the insurance sector holds senior executives accountable for environmental and social performance. This is, however, an improvement from the 2014 assessment, which found that only 17 percent did so.
Other findings in the report include:
Two companies have set time-bound targets to reduce greenhouse gas emissions — Metlife and Travelers — and no insurance company has a target to increase renewable energy procurement.
16 percent of insurers are training employees on sustainability topics — compared with 38 percent across all sectors.
38 percent hold senior-level executives accountable for sustainability performance — compared with 65 percent for all sectors
0 percent link executive compensation to sustainability performance metrics — compared with 24 percent for all sectors.
"In 2017, property and casualty insurers saw a record high $135 billion of natural disaster-related insurance losses," the report states. "This new business context requires insurers to view climate change mitigation and adaptation as critical parts of business planning and also as the fiduciary duty of both board members and senior executives."
Related:
Was this article valuable?
Here are more articles you may enjoy.