APRIL 1, 2019 — An insurance company that says it wants to simplify insurance has whittled its personal insurance policies for families down to three words.
The new product, named TriWord, bundles property and casualty coverages for auto, home and pets, according to the announcement by Pokono Insurance Co., which is based in Pennsylvania.
Pokono CEO Cy Bergmon said his company's new product addresses the reality that families need several types of insurance to protect their interests and end up having to purchase multiple and unconnected policies that individually can be tens of thousands of words long.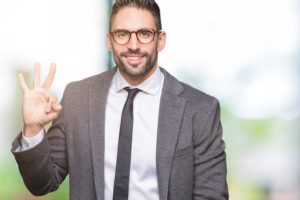 "Insurance is important protection for any family, but few families have the time to actually read all of the words in even one of their policies," Bergmon said in prepared remarks. "With the TriWord policy, families can be confident in their protection because their entire insurance program can be read in a split second."
The move by Pokono comes following the announcement by a major property/casualty insurer that it has reduced its commercial lines policies for small businesses down to three pages.
Bergmon said Pokono will offer its TriWord policy first in the Northeast before eventually rolling it out nationally as it obtains state regulatory approvals. The company said it has already received approval from New York insurance regulators.
"We just wanted to be certain that firearms are excluded and they are so this policy is good to go as far as we are concerned," said a spokesperson for the New York Department of Financial Services.
Pokono's new coverage may appeal to a small but growing audience. Recent polling by Sowhat Media Research concluded that 37 percent of Americans read only 280 characters a day. That's up from 30 percent last year. A majority (51%) is also frustrated with the process of purchasing insurance, a process they summarized as "protracted, confusing and verbose."
While Pokono says its main motivation for the stripped-down policy is to better serve consumers, the company also boasts that there are other benefits.
"Think of the typing, time and trees this will save," said Sally Greenfield, chief sustainability evangelist at Pokono.
Allie Iupp, executive director of the advocacy group, Insurance Buyers of America, said she received an advance copy of the TriWord policy but declined comment because she has not had time to read it.
Veteran industry coverage experts scoffed at the streamlined policy.
"It's simply stupid," said insurance educator Tris Biggs, CPCU, ARM, UCPC, ALCM, LPCS, AAI, IAA, III, IPO, APA, CWCA, NDA, CRIS, AINS, RIP, vice president and practice leader for Insurance Consumer and Agent Education, Engagement, Development and Relationships with the Independent Insurance Brokerages, Agencies and Employees of the United States of America (Big US).
"I hate it," wrote well-known insurance coverage analyst and writer Willy Bilson in the introduction to his 12-part reaction in which he criticizes the whole simplification trend.
"You kidding me?" asked analyst Apryl Fyrst in her annual report.
The TriWord policy can be viewed here exclusively.
Related:
Topics Carriers
Was this article valuable?
Here are more articles you may enjoy.