Insurer Chubb announced the appointment of John Fielding as senior vice president, general counsel, Global Government and Industry Affairs.
In this role, Fielding will provide legal, regulatory and policy guidance and advice to Chubb's state, federal and international government affairs team. He will work to ensure consistency in advocacy throughout the company's government affairs activities and will represent the company in regulatory and industry settings.
Fielding joins Chubb from the Council of Insurance Agents & Brokers (CIAB), where he served as general counsel for four years. He was also with law firm Steptoe & Johnson, where, for over a decade, he represented CIAB, as well as other insurance trade associations, carriers and producers before Congress, the National Association of Insurance Commissioners (NAIC), the National Council of Insurance Legislators (NCOIL), and state insurance regulators on policy and regulatory matters. From 1997 to 2003, he was a senior counsel at the National Association of Insurance Commissioners.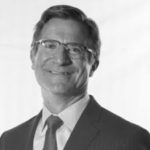 Fielding, who is based in Washington, D.C., reports to Joe Wayland, executive vice president, Chubb Group, and general counsel.
Upon Fielding's departure, The Council (CIAB) announced that Gracie Gerlach will be promoted to associate general counsel. Currently serving as political action committee director, Gerlach joined The Council in February 2019 after working at the National Federation of Independent Business Ohio and receiving her J.D. from Capital University Law School. As associate general counsel, Gerlach will work with Chief Legal Officer Scott Sinder, and the team at Steptoe & Johnson as she focuses on internal legal matters and the Council PAC.
The Council's state legislative and regulatory efforts will now be guided by two members of Steptoe & Johnson. Kate Jensen will become NAIC/state legislative and regulatory chief counsel, and LeeAnn Goheen will become NAIC/state legislative and regulatory senior advisor.
Topics Legislation Chubb
Was this article valuable?
Here are more articles you may enjoy.