Texas-based The Parks Group's Lana Parks is this year's recipient of the Richard M. Bouhan Legislative Advocacy Award from the National Association of Professional Surplus Lines Offices (NAPSLO).
Parks serves as co-chair of the Legislative Committee for NAPSLO and has been dedicated to advocacy in advancing the legislative interests of the surplus lines industry.
She served on the board of directors of the Surplus Lines Stamping Office of Texas (SLSOT) from 2010 – 2012. In 2012, Parks was elected as chairman of the board, becoming the second female to hold the position in SLSOT's history.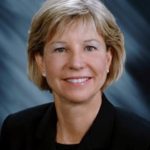 During Parks' tenure as board chairman, SLSOT saw a growth in premium of 23.6 percent due to changes from the Non-Admitted and Reinsurance Reform Act of 2011.
Other accomplishments include earning the Certified Insurance Counsel (CIC) designation in 1987 and the Chartered Property Casualty Underwriter (CPCU) designation in 1993.
Parks has also served as president of The Texas Surplus Lines Association (TSLA), the board of governors of the CPCU, and the Fort Worth Chapter of CPCU Society.
Source: SLSOT
Topics Texas Excess Surplus
Was this article valuable?
Here are more articles you may enjoy.