New

You can now listen to Insurance Journal articles!
Allegations that some insurance carriers have altered field adjusters' damage estimates has gained more national attention after The Washington Post reported on and documented examples of the practices.
Leadership with Florida-based Heritage Insurance Co. and with Florida Peninsula Insurance, named in the Post article, could not be reached for comment by Insurance Journal. Others quoted in the article confirmed their assertions and suggested that criminal charges will likely be filed against some insurance companies' officials in coming months.
The American Policyholder Association, which investigates alleged fraud by insurance companies, said it has found "compelling evidence of what appears to be multiple instances of systematic criminal fraud perpetrated to cheat policyholders out of fair insurance claims," according to the Post story.
"This is stuff we all know goes on and we've seen it over and over again," APA Executive Director Doug Quinn told Insurance Journal.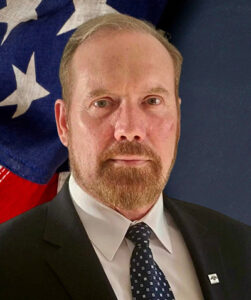 The organization now plans to submit criminal referrals to regulators in Florida and other states, but Quinn said he's not confident the Florida Department of Financial Services will make much of an effort. He noted that APA in 2021 had provided evidence of very similar practices by the now-insolvent United Property & Casualty Insurance Co., but DFS did not aggressively pursue a criminal investigation.
The latest allegations came to light in December, when three independent adjusters spoke at a Florida House of Representatives hearing. The three said that insurance companies had repeatedly made wholesale changes to their inspection reports on homes damaged by Hurricane Ian.
The three field adjusters were hired on a contract basis by insurers and they submitted dozens of reports to the carriers. Days later, the adjusters charged, the carriers had knocked down some estimates by as much as 80%, removed sections of the reports and had changed the wording, but kept the adjusters' name and imprimatur on them before sending the reports to policyholders.
State officials initially said such actions by insurers could constitute fraud and should be investigated. But after that, little official action has been seen. The Florida Department of Financial Services in January said it had looked into the adjusters' assertions, but the investigation was closed "due to a lack of participation by witnesses."
Two of the independent adjusters, Ben Mandell and Mark Vinson, said that they had never been contacted by DFS representatives.
Mandell said Saturday that he had spoken with one homeowner who said that DFS investigators had recently come to his home to ask about his wind claim and the adjuster reports. That homeowner could not be reached Sunday by Insurance Journal.
The three adjusters said they had provided voluminous documentation of the doctored reports to a Florida lawmaker, Rep. Bob Rommel, but had declined to share that information with Insurance Journal, on advice from their attorney.
Saturday's Washington Post article shows excerpts from some of the documentation. In one example, field adjuster Jordan Lee had estimated that a Venice, Florida, home would need about $200,000 in repairs after Ian hit the area in September. The roof had been ripped off, causing extensive damage to the interior. But the revised report from Tampa-based Heritage Insurance indicated the damage was less than $25,000. After the deductible, the payout to the policyholder was a few thousand.
Lee's language about the roof being blown off and the interior damage was omitted from the revised report, the article showed.
Insurers have said it's not unusual for carriers' desk adjusters to work with field adjusters on revising damage estimates. But the independent adjusters who spoke at the Florida House committee hearing and who spoke with Insurance Journal said that in recent months, insurers have not bothered to check with them about their estimates before slashing repair amounts. The practice has become much more frequent and widespread, with huge revisions made without input from the field adjusters, they said.
Mandell, Lee and Vinson said the practice is fraudulent and harms homeowners who have legitimate claims.
The Post article could put new pressure on Florida regulators to investigate or prosecute the alleged fraud. The article has received more than 4,400 comments from readers.
"I do expect some arrests. It's going to happen," Mandell said.
Quinn said that if Florida DFS does not pursue the matter, his group may turn to other Florida authorities, including the Florida Department of Law Enforcement or local prosecutors. More revelations could be made in the next few weeks, he added.
Topics Florida
Was this article valuable?
Here are more articles you may enjoy.