Chris Le was named director of personal lines for Los Angeles, Calif.-based Anderson & Murison Inc.
Le will be responsible for the underwriting and processing of all personal lines at the company.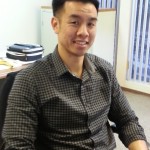 He has been with A&M since May 2013 working as a commercial lines underwriter. Prior to Anderson & Murison, Le was with Workmens Auto Insurance Co., and was responsible for underwriting, marketing and customer service.
Anderson & Murison is a privately owned independent wholesale underwriter and broker. The company underwrites both commercial and personal lines business in all states.