Leavitt Group of Boise has promoted Tessa Moore to marketing specialist and Ted Rice to claims advocate in Idaho.
Moore will focus on supporting sales initiatives, marketing materials, and planning seminars and events. Rice is responsible for overseeing clients' insurance portfolios, including researching available traditional and captive programs, monitoring trends in the industry, and providing risk management and claims advocacy to clients.
Moore started with Leavitt Group Benefit Services of Boise in 2012 as an intern on the benefit's team. She then became the marketing specialist for the Leavitt Group of Boise and Leavitt Group Benefit Services of Boise.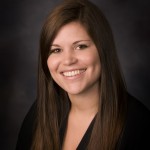 Rice joined the Leavitt Group in May 2012 to open the Portland, Ore., office as a commercial account executive. He has experience in the private sector.
The Leavitt Group is a privately-held insurance brokerage, and provides services including property/casualty insurance, risk management, employee benefits solutions.
Was this article valuable?
Here are more articles you may enjoy.