A hash oil operation is suspected in an explosion that burned a man and several units of a Redding, Calif. apartment complex during the weekend.
The Record Searchlight newspaper reported the 9:30 a.m. Sunday blast and resulting fire sent a 27-year-old man to a hospital with burns to most of his body, including his face. Redding fire Investigator Patrick O'Connor says the burns were very significant.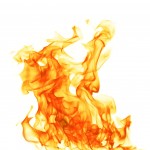 Three units of the Trellis Village Apartments were badly burned by a very hot and rapidly burning fire. Two other units sustained lesser damage and a car was destroyed.
O'Connor says the explosion occurred in a garage for one unit and the indications of a hash oil operation brought in the Shasta Interagency Narcotics Task Force.
Copyright 2019 Associated Press. All rights reserved. This material may not be published, broadcast, rewritten or redistributed.
Was this article valuable?
Here are more articles you may enjoy.