Joel Paredes Saldana, 22, owner of Lightning Auto Body in Riverside County, was arrested Wednesday as California Department of Insurance detectives and multiple allied agencies swept up at least 19 co-conspirators associated with an organized insurance fraud crime ring.
Those arrested face multiple felony charges, including grand theft, knowingly filing a fraudulent insurance claim and conspiracy.
"This orchestrated phantom collision ring contributes to the multi-billion dollar drain on California's economy due to insurance fraud," California Insurance Commissioner Dave Jones said in a statement.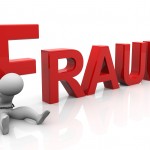 Investigators from CDI initially received information about the crime ring in 2013, when insurers recognized a pattern to Saldana's and his co-conspirators' insurance claims.
Investigators allege that Saldana recruited friends and family members to pose as insurance consumers and, for a $500 bounty, filed claims for collisions that were either staged or didn't occur at all. As the ringleader, Saldana allegedly engineered an elaborate crime ring that staged up to 16 false insurance claims to receive a payout of over $314,000 from seven different insurance companies.