The National Insurance Crime Bureau today released a historic look at vehicle theft in California that shows thefts dropped from a peak year in 1992 more than a 48 percent to 2013.
California has the distinction of being the only state to have the most vehicle thefts for each year since 1960.
The state hit a peak in 1993, when 320,112 vehicles were stolen. By 2013 that had dropped to 165,292 thefts. NICB credited technology and innovative law enforcement programs, including the use of bait cars and license plate readers.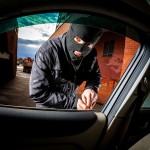 Not only is law enforcement exploiting technology, but auto manufacturers have been outfitting vehicles with more and more theft prevention products—from smart keys to immobilizers to tracking systems, according to NICB.
The nonprofit Des Plaines, Ill.-based NICB is supported by more than 1,100 property/casualty insurance companies and self-insured organizations.
Topics California Trends Auto Fraud
Was this article valuable?
Here are more articles you may enjoy.