Grass Valley, Calif.-based Networked Insurance Agents has named Phyllis Hayes sales vice president.
Hayes will be the key point of contact for independent agency members in the Los Angeles County, Ventura County, San Fernando Valley and Bakersfield areas. In her new role she will assist agencies with maximizing Networked's services.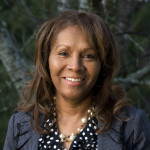 Hayes has more than 20 years of industry experience, including as an agency owner. Previously, she worked for Farmers Insurance in a sales management role.
Networked has offices in Northern and Southern California.
Was this article valuable?
Here are more articles you may enjoy.