Magaly Morales, 51, a former life insurance agent, has been sentenced to three years and four months in state prison for stealing information from school district employees in 13 California counties.
Morales last week plead guilty to forgery, identity theft and aggravated white collar crime enhancement for losses over $100,000.
She was arrested in December 2014 on multiple felony counts for submitting 299 fraudulent annuity applications and collecting more than $230,000 in advanced commissions.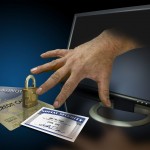 As a licensed insurance agent for Great American Life Insurance Company, Morales gained access to policyholders' data from 2009 to 2011. Morales used her authority as an agent to steal information from school district employees in 13 counties across the state, from Shasta to San Luis Obispo. The largest number of victims was in San Joaquin County.
Using the stolen identities of victims, Morales submitted annuity applications to Life Insurance Company of the Southwest and received advanced commissions on annuity policies for people who had no idea they owned such policies.
Due to Morales' illegal activity, identity theft victims did not have to pay any premiums on the fraudulent policies.
This case was a joint effort between the California Department of Insurance and the San Joaquin County District Attorney's Office.
Topics California Agencies Fraud
Was this article valuable?
Here are more articles you may enjoy.