Uninsured drivers could see potential payouts from car-crash lawsuits limited under a proposed Nevada law.
Republican Assemblyman Pat Hickey of Reno is sponsoring AB7 and presented the measure this week to the Senate Judiciary Committee. The measure would allow uninsured Nevada drivers to collect only financial damages related to medical and property costs and would prevent them from collecting noneconomic payouts like compensation for pain and suffering.
The bill passed the Assembly on a mainly party-line 24-18 vote earlier in April.
Hickey said the measure, a so-called "No Pay, No Play" law, would help lower insurance rates for Nevada drivers and gives uninsured drivers an incentive to begin paying for insurance. "These no pay, no play laws are based on the idea that people who do not buy insurance should not receive all of its benefits," he said.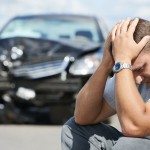 The measure carves out exceptions that include drunk driving accidents, hit-and-run crashes and wrongful-death claims. It also gives a 45-day window for people with expired insurance.
States that enacted similar laws have seen a 1.6 percent decline in the rate of uninsured drivers, Farmers Insurance lobbyist Bob Compan said. About 12 percent of drivers in the state are uninsured, according to the Nevada Justice Association.
Democratic Sen. Aaron Ford of Las Vegas said he was concerned that the measure would disproportionally affect poor and minority drivers and suggested a financial cap on collectable damages for uninsured drivers.
"This is somewhat unfair, right?" he asked during the hearing. "It doesn't look at the negligence of the person involved in the accident."
If the bill passes, Nevada would join 10 other states in enacting "No Pay, No Play" legislation.
The committee took no action on the bill.
Copyright 2021 Associated Press. All rights reserved. This material may not be published, broadcast, rewritten or redistributed.
Topics Personal Auto Nevada
Was this article valuable?
Here are more articles you may enjoy.