Six people involved in a mobile phone insurance scam in California have been sentenced on felony fraud charges after filing more than 1,300 claims for stolen and damaged phones totaling more than $500,000.
The convicted scammers, including some Verizon Wireless employees, were arrested by California Department of Insurance detectives and Los Angeles Police Department officers in May 2013.
Through the course of the investigation, detectives discovered at least three Verizon employees accessed consumer account information to identify customers with high-end cellphones and file insurance claims for what they claimed were damaged or stolen phones.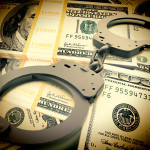 The replacement phones were reportedly shipped to the conspirators' homes. Three additional co-conspirators had phones sent to their homes and hotels.
Detectives identified Louis Lovett, 31, of Sacramento, as the mastermind behind the scheme. Lovett was ordered to repay the entire fraud loss amount, but all individuals are held responsible for ensuring the restitution is paid. In effect, the remaining five suspects were ordered restitution based on the agreed upon amount of their apportioned responsibility.
The fraudulent claims totaled roughly $636,000. According to detectives, there is no indication that consumer identities or personal account information was stolen or used by suspects.
The court ordered restitution of $636,265 to be paid to Asurion, the mobile protection insurance company that was defrauded.
The case was prosecuted by the Sacramento District Attorney's Office. All six individuals pleaded no contest to multiple felony counts of insurance fraud.
Was this article valuable?
Here are more articles you may enjoy.