California Insurance Commissioner Dave Jones announced via a mass email late Thursday that he's running for the office of California Attorney General in a little over two years.
"I am very excited at the prospect of working to make California's communities safer," were Jones' words in the email. "I will hold accountable all who commit crimes, including corporations, corporate leaders, and public officials who violate the public trust. I will continue my work protecting consumers. And I will work hard to help all Californians succeed in an economy that is increasingly characterized by haves and have nots."
Attorney General Kamala Harris is serving her final term in the post. Harris, who is in the race to succeed Barbara Boxer for U.S. Senate, leaves office in 2018.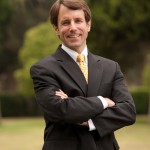 Jones won reelection to the commissioner's office in November 2014, soundly defeating Republican challenger Ted Gaines, a state Senator from Northern California who owns an insurance agency.
Jones, a staunch Democrat, was first elected commissioner in 2010. He served in the California State Assembly from 2004 through 2010. Before state Legislature Jones was on the Sacramento City Council for more than five years.
He received his law degree from Harvard Law School and a master of public policy degree from Harvard's Kennedy School of Government.
"It is a privilege to serve you as California's Insurance Commissioner, where I lead a law enforcement agency that investigates major insurance crimes and protects consumers," Jones' email states.
Related:
Was this article valuable?
Here are more articles you may enjoy.