Californians voted against two measures opposed by the insurance industry, and reelected incumbent Insurance Commissioner Dave Jones.
Election results from Tuesday show the Democrat Jones won reelection with 56.3 percent of the vote. He defeated Republican challenger Ted Gaines, who had 43.7 percent of the votes. Gaines, a state Senator from Northern California, also owns an insurance agency.
While Jones won handily, a measure he's been pushing for did not.
Proposition 45, the Insurance Rate Public Justification and Accountability Act, was defeated with 59.8 percent voting against it and 40.2 percent of voters in favor.
Prop. 45 would have required changes to health insurance rates to be approved by the insurance commissioner.
It would also have created a requirement for public notice and hearings on any health insurance rate changes and prohibit health, auto and homeowners insurers from determining policy eligibility or rates based on lack of prior coverage or credit history.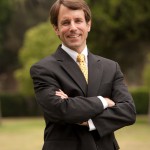 Its supporters included Consumer Watchdog, Consumer Attorneys for California, the California Nurses Association and U.S. Senators Dianne Feinstein and Barbara Boxer.
Proposition 46, the Medical Malpractice Lawsuits Cap and Drug Testing of Doctors Initiative, was defeated with 67.1 percent to 32.9 percent. The gap between "yes" and "no" voters was more than 1.7 million votes.
The proposition would have raised the cap Medical Injury Compensation Reform Act, signed into law in 1975 and capping noneconomic pain and suffering damages at $250,000, to $1.1 million to account for inflation. It would also have required doctors with hospital privileges to be tested randomly or when a physician is suspected of abusing alcohol or drugs or when a mistake occurs in treatment.
Some of the groups opposed to the measure were the California Medical Association, the California Hospital Association and the Independent Insurance Agents and Brokers of California.
Those in favor of the measure included Sen. Barbara Boxer, consumer advocate Erin Brockovich and Consumer Watchdog.
Prop. 46 opponents heavily outspent those pushing the initiative.
It was seen by opponents as having the potential to raise medical malpractice premiums and healthcare costs. Proponents of the measure noted the cap on pain and suffering damages was nearly 40 years old and it kept some cases from going to court because lawyers wouldn't take them if the payout was too small.
Opponents included the California Medical Association, the California Taxpayer Protection Committee, California Citizens Against Lawsuit Abuse and the Independent Insurance Agents & Brokers of California.
Those opposed to this measure also heavily outspent those pushing for it.
Also winning election was California Governor Jerry Brown, who had 58.7 percent of the vote compared with Republican challenger Neel Kashkari's 41.3 percent of the vote.
The state measures that Brown was pushing also won. Proposition 1, which authorizes $7.545 billion in general obligation bonds for state water supply infrastructure projects, garnered 66.8 percent of the vote. Proposition 2, the Rainy Day Budget Stabilization Fund Act, garnered 68.7 percent of the vote.
Prop. 2 requires an annual transfer of state general fund revenues to a budget stabilization account and it requires half the revenues be used to repay state debts.
Other initiatives on the statewide ballot were Proposition 47 and Proposition 48.
Prop. 47 passed with 58.8 percent of the vote. The measure reduces the classification of most nonviolent property and drug crimes that aren't serious from a felony to a misdemeanor.
Proposition 48, a referendum on Indian gaming compacts, was defeated with 60.9 percent of the vote.
Topics California
Was this article valuable?
Here are more articles you may enjoy.