Senate Majority Leader Michael Sanchez says any GOP-sponsored bill aimed at repealing New Mexico's immigrant driver's license law won't make it to the Senate floor next session. Again.
One of state's most powerful Democratic legislators told The Associated Press this week that even if it did, there wouldn't be enough votes to pass the proposal supported by Republican Gov. Susana Martinez.
Martinez campaigned last year on repealing a state law that allows immigrants suspected of being in the country illegally to obtain New Mexico driver's licenses. She says the law opens up New Mexico to fraud.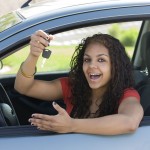 But since taking office, the proposal has failed a number of times to pass the State Legislature.
Sanchez says the repeal is just one of the many "wedge issues" pushed by Martinez.
Copyright 2021 Associated Press. All rights reserved. This material may not be published, broadcast, rewritten or redistributed.
Was this article valuable?
Here are more articles you may enjoy.