So far it's been an "unusual year" for surplus lines in California.
Filed premiums were up 14.1 percent in October from the same month last year, but that increase followed a 38.3 percent year-over-year drop in September, new figures from the Surplus Lines Association of California show.
Ben McKay, SLA-Cal's executive director, on Monday talked about the roller coaster year for surplus lines premiums.
"It has been a very unusual year," McKay said.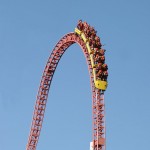 There were $643.8 million in premiums written by wholesalers in October, according to the group, which each month releases figures on premiums filed, premium-bearing documents – new policies, renewals and endorsements – as well as stamping fees.
Figures for premium-bearing documents were up 7.6 percent in October over last year, and so far those figures seem to be on pace to at least match last year's totals, SLA-Cal figures show.
During most years the monthly numbers for premiums written tend to fluctuate, but this year has seen some dramatic year-to-year dramatic swings.
June was literally the hottest month in California's surplus market with $766.9 million in written premiums recorded. That was up 56.1 percent from October of last year, according to SLA-Cal.
However, the group's figures show a 53.9 percent drop in July from a year ago, and prior to that a 28.9 percent rise in April followed by a 26.24 percent rise in May.
"This year has been all over the place," McKay said. "It's been these wild swings this year that we don't normally see."
Typical year-over-year swings for any given month are 10, 12 or 14 percent, with a few months showing single-digit changes, according to McKay.
"These incredible swings we haven't seen in a couple of years," he said.
McKay said the group doesn't yet have an answer to offer for the volatility, but despite the turbulence the state's surplus market may end up in good shape overall for the year.
"We expect to be up by yearend, but really we won't know that until the end of November," McKay said.
In January the group reported premiums for California wholesalers rose considerably in 2014 from a year earlier, showing that segment of the industry outperformed the rest of the state's economy.
For 2014 there was $5.99 billion in processed premium reported for surplus lines in California, which was up 15.4 percent from a reported $5.18 billion in 2013, the end-of-year report from the group in January showed.
Related:
Was this article valuable?
Here are more articles you may enjoy.