Authorities say chicken salad from Costco has been linked to at least one case of E. coli in Washington state.
The Department of Health, the Centers for Disease Control and Prevention and other western states are investigating E. coli illnesses from chicken salad purchased from various Costco stores in late October.
One case of E. coli has been confirmed in King County. Authorities say the person became ill in late October but was not hospitalized.
Colorado, Montana and Utah also have confirmed E. coli cases connected to Costco chicken salad. Officials are working to determine the source.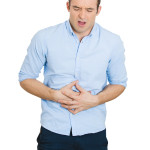 Consumers who purchased chicken salad made with rotisserie chicken – item number 37719 – from any Washington Costco location should discard it.
People who have eaten it and feel ill should talk to a health care provider.
Related:
Copyright 2020 Associated Press. All rights reserved. This material may not be published, broadcast, rewritten or redistributed.
Was this article valuable?
Here are more articles you may enjoy.