Ridesharing services such as Uber and Lyft should continue to operating in Portland, Ore. after the City Council approved a new set of rules to govern taxis.
The Oregonian reported that the council voted last week to allow ridesharing services to provide two tiers of insurance. Drivers will have a lesser amount of coverage when they are signed into the app, with additional coverage kicking in when the driver is connected with a passenger.
Taxis generally carry commercial insurance policies that have the same level of coverage at all times.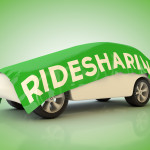 Uber and Lyft have been operating in Portland since April under a pilot program. City data shows six in 10 for-hire rides in the city are with one of the ridesharing companies.
Related:
Copyright 2020 Associated Press. All rights reserved. This material may not be published, broadcast, rewritten or redistributed.
Was this article valuable?
Here are more articles you may enjoy.