A California appeals court has rejected efforts by a utility to stop housing Los Angeles residents driven from their homes by a gas leak that lasted almost four months.
The 2nd District Court of Appeal denied a petition by Southern California Gas Co. this week to reconsider a judge's order requiring the company to extend paying short-term housing costs and other expenses until March 18.
As residents in short-term housing were to return home last week, lawyers for Los Angeles County successfully won the extension so the public health department could test homes to make sure it was safe to return.
The company said it was spending about $2 million a day for housing, but Superior Court Judge Elihu Berle said health risks to residents outweighed the gas company's costs.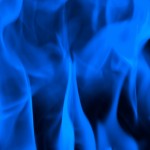 The gas company appealed, saying public health officials had already determined air quality had returned to safe levels near its Aliso Canyon natural gas storage facility.
Thousands of residents moved out of the Porter Ranch area during the 16-week leak and many complained of nausea, headaches, nosebleeds and other symptoms. Some who returned home after the leak was sealed said they continued to suffer from maladies.
SoCalGas said it was disappointed with the decision because it conflicts with independent scientific analysis and creates more uncertainty in the community.
The leak, which scientists said was the largest known methane release in U.S. history, uprooted 6,400 families.
The court case doesn't affect displaced residents who leased homes and apartments as late as April 30.
Related:
Copyright 2021 Associated Press. All rights reserved. This material may not be published, broadcast, rewritten or redistributed.
Topics California
Was this article valuable?
Here are more articles you may enjoy.