An Oregon jury has awarded $8.75 million to a 65-year-old man who has incurable cancer as a result of asbestos exposure in the 1970s.
The Oregonian reported that David Hoff's attorneys say the former construction worker's mesothelioma was caused by a wallboard product that became airborne when it was sanded down.
Hoff is expected to live another year and a half.
Hoff and his wife sued Kaiser Gypsum, the manufacturer that says it stopped making the product in 1975.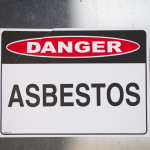 Evidence at trial showed the company knew the dangers as early as 1965.
The Mesothelioma Center says about 2 to 10 percent of people exposed to asbestos will get mesothelioma.
Jurors awarded $750,000 for medical expenses, $4 million for pain and suffering, and $4 million for Hoff's wife Patricia.
Related:
Copyright 2021 Associated Press. All rights reserved. This material may not be published, broadcast, rewritten or redistributed.
Was this article valuable?
Here are more articles you may enjoy.