The family of an Idaho rancher authorities say was shot and killed by two Adams County Sheriff's deputies has filed a legal notice of their intent to sue the county.
The Idaho Statesman reported in a story on Tuesday that the family of Jack Yantis filed a tort claim earlier this year as a precursor to a wrongful death lawsuit seeking $500,000.
Authorities say the deputies shot and killed the 62-year-old Yantis on Nov. 1 after one of his bulls was hit by a car and charged emergency crews on a highway just north of the tiny town of Council in west-central Idaho.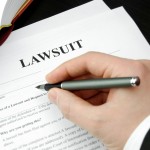 Authorities said the deputies planned to shoot the injured bull when the rancher arrived with a rifle. Investigators say all of them fired their weapons.
The shooting remains under investigation.
Copyright 2021 Associated Press. All rights reserved. This material may not be published, broadcast, rewritten or redistributed.
Topics Lawsuits
Was this article valuable?
Here are more articles you may enjoy.