An employee of the Hyatt Regency Waikiki Beach Resort and Spa has filed a lawsuit claiming hotel officials continued to accommodate a guest who groped her.
The Honolulu Star-Advertiser reported that the employee on Tuesday filed the lawsuit against the hotel and Hassan Maan Melhem, who pleaded no contest to two counts of misdemeanor sexual assault in March.
The victim claims hotel officials discouraged her from filing a police report and continued to allow Melhem to stay at the hotel and use the spa after his arrest.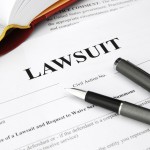 Melhem's attorneys are fighting the lawsuit.
Hyatt officials say they hold employee safety as a top priority.
Copyright 2021 Associated Press. All rights reserved. This material may not be published, broadcast, rewritten or redistributed.
Topics Lawsuits
Was this article valuable?
Here are more articles you may enjoy.