New Mexico's state auditor is calling for a new audit into whether health-insurance companies have been underpaying the premium taxes they owe.
The Albuquerque Journal reported that State Auditor Tim Keller asked that a new independent accounting firm should be hired under the supervision of his office and that the superintendent of insurance should be removed from any potential settlement negotiations with the companies.
The call for a new audit comes after an initial special audit released in September found that New Mexico had failed to collect at least $193 million in premium taxes from health-insurance providers over the past five years.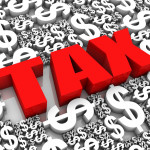 Insurance Superintendent John Franchini disagreed with those audit findings and has called for the repayment of a much lower amount.
Franchini on Monday said he supports the idea of a new audit.
Related:
Copyright 2021 Associated Press. All rights reserved. This material may not be published, broadcast, rewritten or redistributed.
Was this article valuable?
Here are more articles you may enjoy.