In the way of a magnitude 6.5 earthquake off the Northern California coast at 6:45 a.m., a hundred miles west of Eureka, and then a few hours later a magnitude 5.0 in the same general area, the California Earthquake Authority issued a statement reminding people about the deadly disaster potential in the state.
The U.S. Geological Survey initially registered the earthquake as magnitude 6.9, but downgraded soon afterward. The Pacific Tsunami Warning Center said there was no tsunami threat, and there were no immediate reports of damage or injuries.
"Many of us were understandably alarmed by the news, because it was a little close for comfort," CEA CEO Glenn Pomeroy said in a statement. "But for now we're breathing a sigh of relief. Thankfully, this morning's earthquake was far enough offshore that we aren't seeing reports of injuries or damage, or a tsunami warning."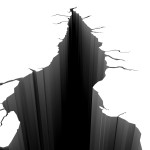 If an M6.5 quake had occurred closer to shore or within California, or if it were on a Bay Area or Los Angeles fault, we could be seeing billions in property damage and injuries or even deaths, Pomeroy warned.
"So, this morning's quake was a very good reminder for us all that California is earthquake country, where a damaging earthquake can happen any time – and we need to be prepared," he said.
Related:
Topics California Catastrophe Earthquake
Was this article valuable?
Here are more articles you may enjoy.