Officials at Children's Hospital Los Angeles say a laptop stolen from a physician's car last year may have contained personal health information for nearly 3,600 patients.
The Los Angeles Daily News reported thousands of families whose children were treated at the hospital will receive letters this week notifying them that their personal health information may have been breached.
The laptop stolen on Oct. 18 was protected with a password, but officials say it's unclear if it was encrypted and that's why families will be notified.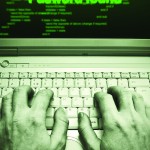 Hospital spokesman Lorenzo Benet says an investigation showed the laptop has not been used to access the internet and that officials believe all data may have been erased.
Officials say both the Children's Hospital Los Angeles and the Children's Hospital Los Angeles Medical Group are notifying patients out of an abundance of caution.
Copyright 2021 Associated Press. All rights reserved. This material may not be published, broadcast, rewritten or redistributed.
Topics California Fraud
Was this article valuable?
Here are more articles you may enjoy.