Water officials say authorities in San Jose, Calif. received several warnings that flooding was imminent but failed to evacuate thousands of residents who were trapped in their homes after a creek broke its banks.
John Varela, board chairman of the Santa Clara Valley District, says in a letter sent this week to San Jose Mayor Sam Liccardo that his agency and the National Weather Service gave the city all the warnings necessary to call for an evacuation ahead of the Feb. 21 flood but it failed to act.
San Jose came under fire for ordering more than 14,000 residents to evacuate after contaminated floodwaters from a swollen Coyote Creek had flooded homes.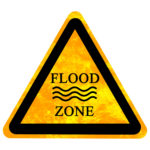 Liccardo has said the city acted late because it relied on projections from the water district showing the creek could hold more water before flooding.
Related:
Copyright 2020 Associated Press. All rights reserved. This material may not be published, broadcast, rewritten or redistributed.
Was this article valuable?
Here are more articles you may enjoy.