Fire investigators say gunfire caused a wildfire near Yosemite National Park that destroyed 131 structures, including 63 homes, last month.
The California Department of Forestry and Fire Protection said that a gun fired on public lands caused the wildfire that burned 127 square miles on July 16.
The fire, which prompted evacuations in several areas including the town of Mariposa, destroyed 63 homes and 67 other buildings.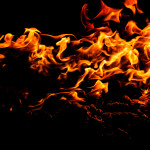 CalFire is offering a $2,000 reward for information about the person responsible for starting the fire.
Related:
Copyright 2020 Associated Press. All rights reserved. This material may not be published, broadcast, rewritten or redistributed.
Was this article valuable?
Here are more articles you may enjoy.