Wells Fargo was served with an accusation by the California Department of Insurance seeking to suspend or revoke its licenses for alleged improper insurance sales practices related to the company's online insurance referral program.
Such practices resulted in insurance products being purchased for consumers without their knowledge, according to the CDI.
The accusation is the result of a department investigation that found that from 2008 to 2016, Wells Fargo customers were issued roughly 1,500 insurance policies and charged premiums without their knowledge or permission. The department is seeking to suspend or revoke Wells Fargo's licenses to transact personal insurance in California.
Wells Fargo paid $185 million in 2016 to government regulators to settle claims that the bank opened fraudulent deposit and credit card accounts. A bank review found that there were nearly 3.5 million unauthorized deposit and credit card accounts opened from 2009 to 2016. Bank employees opened these unauthorized accounts as part of an incentive compensation program that indirectly encouraged improper sales practices and was not adequately overseen by bank management.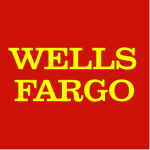 Wells Fargo is expected to file a notice of defense in the CDI allegations.
"Consumers should not be treated like chattel by corporations who take advantage of and abuse the consumers' trust," Insurance Commissioner Dave Jones said in a statement. "Companies licensed to transact insurance have an obligation to act with integrity, to obtain consumer consent before placing insurance, to disclose relevant and material information, and to comply with all state insurance laws."
Related:
Copyright 2023 Associated Press. All rights reserved. This material may not be published, broadcast, rewritten or redistributed.
Topics California
Was this article valuable?
Here are more articles you may enjoy.