Clearcover, a data-driven auto insurtech startup, announced the California launch of its platform today and that it is officially selling car insurance policies to residents in the state.
The Chicago, Ill-based firm is promising that "consumers can save hundreds of dollars on their auto insurance premiums by switching to Clearcover," because it is using machine learning technology and axing overhead costs like advertising budgets.
Kyle Nakatsuji, founder and CEO of Clearcover, in a blog hailing the launch said the firm is providing the "right coverage" so consumers can pay less.
"We also use smart technology like artificial intelligence to provide clear, actionable options so you're empowered to make the right coverage choices," he wrote.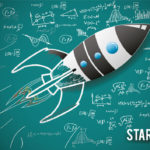 Nakatsuji noted that there are 26 million licensed drivers in California and that "80% of you could be overpaying for your car insurance."
Clearcover last year announced an initial funding round of $11.5 million led by Lightbank.
Also participating in the financing were Greycroft Partners, 500 Startups, Silicon Valley Bank, and other insurance and fintech investors.
Related:
Topics California InsurTech Tech
Was this article valuable?
Here are more articles you may enjoy.