A Silicon Valley entrepreneur and unsuccessful gubernatorial candidate is running to retake his old seat as California's top insurance watchdog.
But this time Steve Poizner is running for insurance commissioner as an independent, not a Republican. He filed paperwork Monday for the seat, which he held from 2007 to 2011. He lost the 2010 Republican gubernatorial primary.
He's joining a race that includes state Sen. Ricardo Lara of Bell Gardens and Asif Mahmood, a doctor from Los Angeles. Both are Democrats.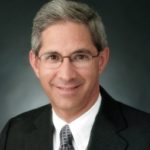 The top two candidates in the June primary will advance regardless of political party.
Poizner advocated for the insurance commissioner post to be non-partisan during his first campaign and term.
The insurance commissioner oversees health, disaster and other insurance markets and can conduct fraud investigations.
Copyright 2021 Associated Press. All rights reserved. This material may not be published, broadcast, rewritten or redistributed.
Was this article valuable?
Here are more articles you may enjoy.