Authorities say four construction workers were hurt, three critically, after plunging 30 feet down an elevator shaft at an unfinished Los Angeles building.
The Fire Department says the men were working on a five-story building in North Hollywood when they fell shortly before 1 p.m. Friday.
Workers tell KCBS-TV that some plywood under the men collapsed.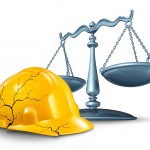 The men are described as ranging from 45 to 60 years old.
Fire officials say three were taken to the hospital in critical condition and one was in fair condition.
Copyright 2021 Associated Press. All rights reserved. This material may not be published, broadcast, rewritten or redistributed.
Was this article valuable?
Here are more articles you may enjoy.