California Insurance Commissioner Dave Jones has issued a cease and desist order against Access Insurance Co., which requires it to immediately stop transacting, soliciting, negotiating, or administering and writing any new or renewal insurance business of any kind in the state of California.
The order alleges the company is conducting business in a manner that threatens to render it insolvent or in a financially hazardous condition in violation of the California Insurance Code.
"I have taken this action to protect consumers from buying insurance from a company unable to demonstrate it has the assets and capital to sustain its business as an insurer," Jones said in a statement.
The action followed Access's Statutory Income Statement 2017 Preliminary (unaudited), which showed its policyholder surplus was negative $27.6 million as of Dec. 31, 2017, and its Statutory Income statement 2018 Preliminary (unaudited) report noted its policyholder surplus was a negative $29 million as of Jan. 31, 2018, and after the company also failed to file its required yearly statutory statement.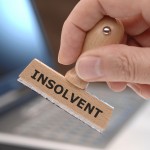 Access's unaudited financial reports indicated the company failed to maintain the capital required by law and the insurance commissioner is authorized to place Access under regulatory control, which could result in the company being subject to conservation or liquidation proceedings, according to Jones.
Irreparable loss and injury to the property and business of the company has occurred or may occur unless he acted immediately to correct, eliminate, and remedy such conduct and conditions, according to Jones.
A public hearing is set for March 28 at 10 a.m. at the California Department of Insurance in San Francisco to determine the matters set forth in the order.
A separate order to show cause, accusation, and notice of non-compliance were filed in July 2017 charging Access and some of its affiliates with engaging in improper claims handling and improper rating and underwriting practices in violation of the California Insurance Code and the Fair Claims Settlement Regulations. These actions are still pending.
Was this article valuable?
Here are more articles you may enjoy.