New data on the Independent Medical Review process used to resolve California workers' compensation medical disputes show that IMR volume dipped for the first time ever in 2017, but the outcomes were unchanged as IMR physicians again upheld 91.2 percent of modified or denied medical service requests that they reviewed.
That's according to a California Workers' Compensation Institute analysis based on a review of 648,450 IMR decision letters issued from 2014 through 2017 in response to applications submitted to the state after a Utilization Review physician modified or denied a requested medical service.
In adopting IMR in 2012 state lawmakers anticipated that once doctors, attorneys and others came to know which services could be approved as meeting evidence-based medicine standards the process would reduce treatment disputes, according to the CWCI. However, 2017 marks the first time in the five years since its inception that IMR volume has declined, as the Division of Workers' Compensation data show 3,808 fewer cases in 2017 than in 2016, which translates to a relatively modest 2.2 percent decline, according to the study.
A review of the 2017 IMR results shows that IMR physicians upheld the UR doctors' modifications or denials of requested services 91.2 percent of the time, which was the same uphold rate as in 2014 and in 2016.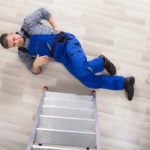 The mix of service requests reviewed by IMR physicians in 2017 showed only minor changes from 2016, as prescription drug requests (29.1 percent of which were for opioids) again accounted for the largest share of the IMRs (46 percent vs. 47.9 percent in 2016), with UR determinations on pharmaceutical requests upheld 92 percent of the time.
Aside from the opioid requests, requests for musculoskeletal drugs, dermatologicals, and anti-inflammatory drugs topped the list of pharmaceutical IMRs, while compound drug requests fell from 6.5 percent of the prescription drug IMRs in 2016 to 4.2 percent in 2017, the biggest decline of any prescription drug category, which may be linked to the fact that IMR physicians have consistently deemed them not medically necessary in 99 percent of the cases.
Similar results were noted for most of the dermatological requests, with IMR physicians upholding modifications or denials of requests for topical local anesthetics, manufactured topicals, and topical corticosteroids roughly 98 percent of the time, according to the study.
Among other medical service categories, physical therapy, injections, and durable medical equipment once again combined for about a quarter of the IMRs in 2017, but no other medical service category represented more than 5 percent of the disputed requests, the study shows.
Among all medical service categories, the study shows that requests for evaluation and management services again had the best chance of being overturned by IMR, (an IMR uphold rate of 79.2 percent), while modifications or denials of physical therapy and acupuncture were the least likely to be overturned, with IMR upheld 94.0 percent of the time for both categories.
As in prior years, most of the disputed requests that went through IMR in 2017 came from a small number of physicians, with the top 10 percent of physicians who were named in decision letters accounting for 85 percent of the disputed requests, while the top 1 percent accounted for 45 percent.
CWCI has released a more detailed analysis of the 2017 IMR results in a research update, "Independent Medical Review Decisions: January 2014 Through December 2017." Institute members and subscribers can download the report at the CWCI website, while others can purchase a copy.
Related:
Was this article valuable?
Here are more articles you may enjoy.