The family of a central Oregon woman killed while on her bicycle has filed a $32.5 million wrongful death lawsuit against the driver of a pickup who has also been charged with manslaughter in connection with the death.
KTVZ-TV reported that the lawsuit filed against Shantel Witt of Bend contends that Witt had ingested prescription medications on the day of the crash that killed 38-year-old Marika Stone.
The lawsuit states that Stone died on Dec. 30 when Witt crossed into the wrong lane and struck Stone while driving faster than 50 mph.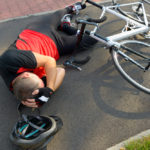 Witt has pleaded not guilty in criminal court to manslaughter, driving under the influence and other charges. Her trial is set for January.
Copyright 2021 Associated Press. All rights reserved. This material may not be published, broadcast, rewritten or redistributed.
Was this article valuable?
Here are more articles you may enjoy.