A policy committee in California Legislature has unanimously approved a pair of wildfire-inspired bills by Assemblyman Marc Levine requiring insurance companies to notify homeowners whether their policies are sufficient to rebuild or replace their homes after a disaster.
Assembly Bill 1799 and Assembly Bill 1800, authored by Levine, D-Marin County, passed the Assembly Insurance Committee on a 13-0 vote.
The bills address consumer protection and underinsurance issues the author says were uncovered during 2017 wildfire season.
"The last thing survivors should have to face while rebuilding from natural disasters is insurance problems. It is important to strengthen consumer protection for survivors of these disasters," Levine said in a statement.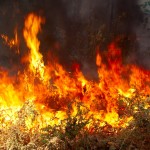 AB 1799 standardizes what information about policies insurers are required to provide to fire victims after a loss. The bill requires an insurer to provide the policyholder with all the information they need to understand the coverage they paid for, including the full insurance policy, any endorsements to the policy, and the policy declarations page.
AB 1800 allows homeowners to use Extended Replacement Cost and Building Code Upgrade coverage to rebuild on a different lot or buy a home at a different location after a total loss. Currently, insurers can withhold this coverage unless the owner rebuilds on the same lot.
The bills will taken up next in full Assembly.
Related:
Was this article valuable?
Here are more articles you may enjoy.