California Insurance Commissioner Dave Jones announced on Wednesday he is taking actions he says will help protect thousands of wildfire survivors.
His first action is a notice requesting insurers to expedite claims handling procedures for wildfire damage claims, including being flexible with deadlines and documentation requirements.
Under these expedited claims handling procedures, policyholders may receive advance payment for up to four months of additional living expenses, 25 percent of policy limits for personal property, and an expedited process for debris removal-a first step in rebuilding, according to the California Department of Insurance.
These procedures also speed payment for damaged or destroyed vehicles and provide at least 30 days billing leniency for lost renewal notices for those who do not have the ability to have mail forwarded.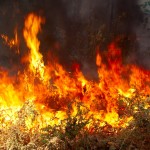 "I am asking California insurers to adopt the expedited claims handling procedures, move quickly to expand their claim adjuster teams to handle the large volume of claims and make sure those professionals are properly trained on California laws and regulations," Jones said in a statement.
Jones also issued a declaration of an emergency, which allows insurers to respond more quickly by using qualified out-of-state adjusters who work under the insurance company's California license.
Jones also directed the CDI to issue a formal notice to all property insurers, independent insurance adjusters, and insurance agents and brokers, to make sure all claims adjusters assigned to wildfire claims, are properly trained on the California Unfair Practices Act, Fair Claims Settlement Practices Regulations, and all other laws relating to property and casualty insurance claims handling.
Related:
Was this article valuable?
Here are more articles you may enjoy.