California Insurance Commissioner Dave Jones today announced a new workers' compensation insurance program for California's cannabis industry.
The program was created by Atlas General Insurance Services to serve businesses and workers in the cannabis industry.
This program is designed to accommodate workers' comp risks involved in all aspects of the cannabis industry – including growers, extractors, analytical labs, medicine manufacturers, food and beverage products manufacturing, packaging, warehousing and distribution, transportation and dispensaries.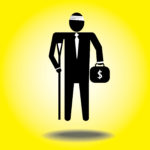 Atlas provides all of the distribution and underwriting as well as the carrier backroom functions on behalf of Accredited Surety & Casualty. The program will be rolled out to over 1,700 Atlas appointed agents in California and another 4,000 agents in the other states with legal cannabis operations.
"Atlas has been studying the cannabis industry well before it became legalized in California," Bill Trzos, CEO of Atlas, said in a statement. "Through our research we recognized the opportunity to be proactive in entering the cannabis market and are excited to be one of a few work comp platforms in the state."
Jones launched an initiative last year to encourage admitted commercial insurance companies to write insurance to fill coverage gaps for the cannabis industry.
California's first filing and approval of an admitted commercial insurer offering insurance for the cannabis industry was announced in November 2017, the first surety bond program for the industry was announced in February 2018, the first coverage for commercial landlords for the industry was announced in May 2018, and earlier this month three more insurance carriers were approved to offer surety bond coverage for the cannabis industry in California.
"This new program from Atlas is a crucial step in the right direction for this evolving industry," Jones said in a statement. "I encourage more insurance companies to offer cannabis business insurance products with the department to meet the needs of this emerging market."
Related:
Was this article valuable?
Here are more articles you may enjoy.