Worker's compensation rates in California have been going down a while, and that has had an impact on written premium, a report released on Wednesday shows.
The Workers' Compensation Insurance Rating Bureau of California's report looks at on insurer loss and premium experience valued as of March 31, 2018.
The WCIRB report shows that written premium for 2017 is 2 percent below that for 2016 primarily driven by decreases in insurer charged rates. The decrease in 2017 follows seven consecutive years of increases, according to the WCRIB.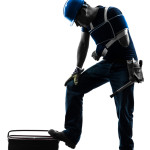 The report shows written premium for the first three months of 2018 is consistent with the same period for 2017.
Average charged rates for the first three months of 2018 are 6 percent below those for 2017 and 20 percent below the peak in 2014, and the July 1, 2018 approved advisory pure premium rates are on average 37 percent below those for Jan. 1, 2015.
The projected loss ratio for 2017 is 4 points above that for 2016, driven by higher medical severities for 2017 and lower premium rates, according to the report.
"The projected combined ratio for 2017 is 5 points higher than 2016 as premium levels have lowered while average claim severities increased moderately," the report states.
Related:
Was this article valuable?
Here are more articles you may enjoy.