The Workers' Compensation Insurance Rating Bureau of California on Monday submitted an advisory pure premium rate filing lower than last year's approved rate to the California Insurance Commissioner.
The advisory pure premium rates proposed to be effective Jan. 1, 2019 average $1.70 per $100 of payroll. This indicated average pure premium rate is $0.08, or 4.5 percent, less than the average approved July 1, 2018 advisory pure premium rate of $1.78 and $0.43, or 20 percent, less than the corresponding industry average filed pure premium rate of $2.13 as of July 1, 2018.
The averages reflects the most current available exposures by classification and insurer.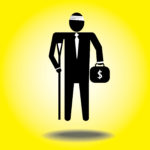 The proposed pure premium rates are based on loss experience valued as of March 31, 2018. The WCIRB said it will be reviewing accident year experience valued as of June 30, 2018 once it is received and, if authorized by the WCIRB Governing Committee, will amend the pure premium rates proposed in the filing.
Related:
Was this article valuable?
Here are more articles you may enjoy.