Andrew Barcoma Go, 51, of Bellflower, Calif., was arrested on seven felony counts including six for identity theft and one for grand theft after allegedly falsifying information on insurance applications to steal over $34,000 from Farmers Insurance.
After receiving a complaint from Farmers, the California Department of Insurance launched an investigation that revealed that while working for his own agency, Andrew B. Go Insurance Agency, Go allegedly submitted falsified customer information on insurance policy applications and renewals without customers' knowledge in order to obtain unwarranted premium discounts.
The investigation identified multiple victims of identity theft who did not know Go and never authorized their information be used to obtain discounts. Go's alleged scheme resulted in not only the $34,228 in losses to Farmers that Go embezzled, but also additional loss in premium.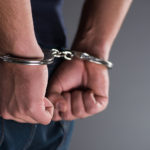 Go's license was revoked on July 18, 2017 due to the allegations of this investigation. Prior to that, he had been licensed since 2001.
Go was arrested by the Los Angeles County Sheriff and released on bail. Go will return at a later date for arraignment at the Los Angeles County Superior Court. This case is being prosecuted by the Los Angeles County District Attorney's Office.
Was this article valuable?
Here are more articles you may enjoy.