Uber drivers seeking pay and benefits like those employees get were handed a big defeat by the 9th Circuit Court of Appeals on Tuesday.
A panel of court justices ruled that drivers must go through arbitration and could not continue with a class action complaint.
The panel in its decision reversed a district court's denial of Uber Technologies Inc.'s motions to compel arbitration, reversed the district court's class certification order, and reversed as moot and without foundation the district court's orders in several putative class actions brought by current and former Uber drivers.
The drivers were alleging violations of various federal and state statutes arising from Uber's classification of drivers as independent contractors rather than employees in what has been one of the gig economy's most closely watched labor fights.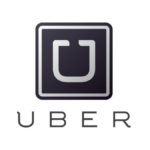 The ruling essentially bars hundreds of thousands of drivers from suing as a group for better pay and benefits.
"In general, I would say it gives the drivers a lot less bargaining power," said Harry Campbell, who runs the Rideshare Guy website.
Uber spokesman Matt Kallman said the company is pleased with the court's decision.
The decision handed down by the panel on Tuesday rejected plaintiffs' additional arguments alleging that arbitration agreements were unenforceable because they contained class action waivers that violated the National Labor Relations Act of 1935.
The panel held that this argument was rejected by the U.S. Supreme Court in Epic Systems Corp. v. Lewis in 2018. The high court ruled in May that employers can force workers to use individual arbitration instead of class-action lawsuits to press legal claims. That decision, some experts said, could have broader implications than just ridesharing and could cripple enforcement of all the major employment laws.
Judge Richard R. Clifton wrote Tuesday's opinion for the panel.
"Plaintiffs offer additional arguments in the current appeal why the arbitration agreements are unenforceable, but those arguments are unpersuasive," Clifton wrote. "As the class certification by the district court was premised on the district court's determination that the arbitration agreements were unenforceable, the class certification must also be reversed."
The case dates back to a class action complaint filed in 2013 by two Uber drivers against the San Francisco, Calif.-based firm.
The complaint alleged claims for failure to remit the entire gratuity paid by customers to drivers in violation of California Labor Code, and for misclassifying the drivers as independent contractors and failing to pay their business expenses in violation of California Labor Code.
The plaintiffs also filed a motion requesting that the district court declare the 2013 arbitration agreement unconscionable or requiring Uber in the alternative to provide enhanced notice and opportunities for the drivers to opt out of arbitration.
The district court granted the plaintiffs' alternative request, enjoined Uber from enforcing its arbitration agreement against those drivers who entered into the agreement but did not opt out, required Uber to revise the agreement to include enhanced notice provisions, and directed Uber to extend the opt out period for an additional thirty days once the revised agreements were distributed.
The plaintiffs moved for certification of a class of roughly 160,000 individuals who had driven for Uber in at any time since Aug. 16, 2009, and the district court granted class certification in part in an order filed on Sept. 1, 2015.
However series of rulings over recent months, including Epic Systems Corp. v. Lewis, indicated a decision was coming from the 9th Circuit that wouldn't be favorable to defendants.
"We have, unfortunately, been long expecting this," one of the attorneys for the drivers, Shannon Liss-Riordan, with Lichten & Liss-Riordan, said in a statement. "This panel of the Ninth Circuit had previously ruled against Uber drivers, and the U.S. Supreme Court's decision in Lewis v. Epic Systems earlier this year removed one of our remaining arguments for why Uber should not be able to use its arbitration clause to avoid certification of a class for its widespread labor violations."
The drivers are considering options, which could include an en banc appeal to the entire 9th Circuit, according to the statement.
"In the meantime, because the Ninth Circuit reversed the district court's ruling on Uber's arbitration clause, we are urging all Uber drivers who want to pursue these misclassification claims to contact us immediately to sign up for individual arbitration," Liss-Riordan said. "Thousands of drivers have already signed up for individual arbitration. If Uber wants to resolve these disputes one by one, we are ready to do that – one by one."
Campbell said he's now being approached by drivers about the arbitration process, but he believes many will find it intimidating.
"I've already gotten lots of emails from drivers who want to know 'Where do I start,'" Campbell said. "Most drivers out there they just drive, they want to make money."
Campbell said the argument from drivers that they should be treated as employees is a compelling one, because Uber controls where drivers go, how much money they make from rides, when drivers pick up, drivers don't know where they are going until a passenger gets in the vehicle, and drivers who cancel too many rides are in danger of being deactivated.
"It's pretty clearly not independent contract work," he said.
Bloomberg reports contributed to this story
Related:
Was this article valuable?
Here are more articles you may enjoy.