Registration opens today for the 2019 Earthquake Brace + Bolt program, which offers eligible homeowners grants of up to $3,000 for seismic retrofits to strengthen their older houses and make them more resistant to earthquake damage.
EBB will offer 2,000 retrofit grants expanding into 18 additional high-hazard program areas and 76 additional ZIP Codes in 2019.
The program is funded with $3 million from the California Earthquake Authority and $3 million from the Federal Emergency Management Agency.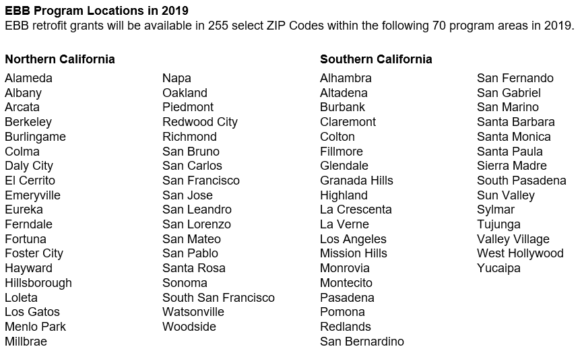 "More than 1.2 million homes in high-seismic-hazard areas of the state are particularly vulnerable to earthquakes because of the type of construction," Janiele Maffei, chief mitigation officer of CEA and executive director of EBB, said in a statement. "This program aims to reduce the number of California homes that will be severely damaged by the next big earthquake—and improve communities' ability to recover by increasing the probability that these homes remain safe and available for shelter."
Vulnerable houses that can benefit from brace-and-bolt retrofitting are typically built before 1980, have a raised continuous perimeter concrete foundation and may have wood-framed walls in the crawl space under the house. A brace-and-bolt retrofit typically costs between $3,000 and $7,000 and helps to prevent the house from toppling off its foundation during strong shaking.
The CEA offers premium discounts of up to 20 percent on earthquake insurance policies for houses with qualifying retrofits.
Eligible homeowners have until Nov. 13 to apply for retrofit funding through EBB. To apply and for program information visit EarthquakeBraceBolt.com. Once registration closes, participating homeowners will be selected through a random drawing and notified via email if they have been selected or if they are on the wait list.
Related:
Topics California Earthquake
Was this article valuable?
Here are more articles you may enjoy.