California worker's compensation insurers and their customers are getting a bit of a break this year.
The California Insurance Guarantee Association won't be collecting its annual assessment on 2019 workers' comp policies.
It's the first time CIGA won't collect the assessment on workers' comp policies in about 20 years, according to Brad Roeber, the association's executive director.
At one point there were more than 100,000 workers' comp claims being handled by CIGA.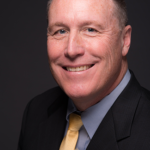 "We're down to about 12,000 now," said Roeber, who on Jan. 1 took over the role from retiring CIGA chief Wayne Wilson.
CIGA can collect an assessment for three funds to pay off property/casualty claims: workers' comp, auto and homeowners and all the rest. Assessments are rare for all but the workers' comp fund, largely due to numerous workers' comp insurer insolvencies around 2000 going forward.
According AJ Longo Insurance Brokers, a worker's comp industry watcher, CIGA at one point had a deficit in the workers' comp fund of $4 Billion, while the past 20 years of employer assessments have ranged from 1 percent to 2.6 percent of premium.
CIGA can assess up to 2 percent, but must get permission from the insurance commissioner to assess more than that.
"For the better part of 20 years there's been assessment in the comp fund," Roeber said.
The decision to not have the assessment this year was made by the CIGA board over the summer. It's effective on 2019 policies.
Roeber said the reason for foregoing this year's assessment is a simple one.
"We haven't had a workers' comp insolvency in a little while," he said, chalking that up to numerous potential factors. "Solid regulation, and responsible underwriting and pricing practices lead to success in our business."
Before taking on the role at CIGA, Roeber was COO at Meemic and Freemont Insurance Cos. in Michigan starting in 2014. He was a regional president at AAA in Aurora, Ill. before that.
Despite having no assessment, workers' comp premium in California has been declining, according to the Workers' Compensation Rating Bureau of California.
The WCIRB in December issued its quarterly experience report, which showed premium for the first nine months of 2018 was 3 percent below the same period for 2017.
According to Roeber, CIGA is now handling around 30,000 total claims, and the number of claims has been declining in all three funds.
CIGA has seen some recent activity handling claims from Merced Property & Casualty Co., which was pushed to insolvency by the Camp fire that sparked Nov. 8, 2018, and nearly destroyed Paradise and surrounding towns.
Regulators in early December moved to take over the insurer. The company only had 200 policies in all of Butte County, however it was a small insurer, listing only $23 million in liabilities, records show.
Since CIGA received the Merced files, Roeber said claims have started to be paid out and refunds are being made on all unearned premiums. He said the process of paying out the Merced claims has picked up lately.
"Now we're starting to move them pretty quickly," he said, adding that the claim sizes are significant. "Lots of big ones. We have been issuing checks. We haven't seen a property insolvency for a long time."
Related:
Was this article valuable?
Here are more articles you may enjoy.