MJ Insurance has named Leighann Sargent director of personal insurance.
Sargent is based in Phoenix, Ariz., and will lead MJ's personal insurance strategy, operations and support the company's growth.
Sargent comes to MJ from BridgePoint Risk Management, where she served as senior vice president and regional director.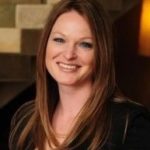 MJ Insurance is a privately-held insurance agency with offices in Phoenix and Indianapolis offering commercial and personal insurance, risk management and employee benefits consulting.
Was this article valuable?
Here are more articles you may enjoy.