Fort Wayne, IN, January 4, 2017 – American Specialty, a recognized leader in Sports, Recreation, and Entertainment insurance, is proud to announce its new Workers Compensation program through Arch Insurance Company (A+ XV financial strength).
Effective January 1, 2017 American Specialty's Workers Compensation program will provide first dollar coverage for the Sports, Recreation and Entertainment industries.
Targeted classes of business include Minor League Baseball Teams, Amateur Sports Facilities, Family Entertainment Centers, Concert Promoters, Live Music Venues, Ice Rinks, and others. The program is offered in all states and can be accessed through American Specialty by independent agents and brokers.
The program offers a streamlined submission process and quick quote turnaround. Acord applications, four years of loss runs, and an experience modification worksheet are required.
"Workers Compensation is such a critical program offering for our agency partners," said Brandon Schall, Chief Marketing Officer at American Specialty. "In conjunction with our outstanding carrier partner, Arch Insurance Company, we are excited to announce the roll out of this new offering to our current and future clients within the Sports, Recreation and Entertainment niche."
Since American Specialty's beginnings in 1989, it has established itself as a recognized leader in the program segments it serves. On January 1, 2005, American Specialty became a member company of Brown & Brown, Inc. Business Insurance magazine currently ranks Brown & Brown as the sixth largest independent intermediary of insurance in the U.S.
Insurance coverage is underwritten by Arch Insurance Company (a Missouri corporation, NAIC # 11150) with admitted assets of $3.74 billion, total liabilities of $2.87 billion and surplus to policyholders of $875.38 million (as shown in the Quarterly Statement for the quarter ended September 30, 2016). This is only a brief description of the insurance coverage(s) available under the policy subject to underwriting considerations. The policy contains reductions, limitations, exclusions and termination provisions. Full details of the coverage are contained in the policy and the coverage is subject to the actual policy language. If there are any conflicts between this document and the policy, the policy shall govern. Not all coverages or products are available in all jurisdictions. This information is intended for use by licensed insurance producers.
Media Contact
Brandon Schall
Chief Marketing Officer
American Specialty Insurance & Risk Services, Inc.
bschall@americanspecialty.com
260.969.5441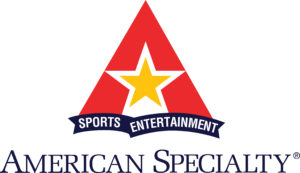 Was this article valuable?
Here are more articles you may enjoy.