Valuable E&S Market Must Be Navigated With Care
---
For probably as long as the concept of insurance has been in existence, so has the excess and surplus (E&S) lines marketplace. It no doubt plays an extremely vital role in our industry. It is strongly suggested exercising caution when dealing with this marketplace because from an errors and omissions (E&O) standpoint there are landmines everywhere.
The Binding-Authority Issue
With most, if not all of your standard markets, you can easily bind a risk. In most cases, you don't even have to contact the carrier; your agency agreement with that carrier provides you with this authority. However, in the E&S marketplace, accessing these carriers typically requires you to deal with an agency that has an E&S license. These agencies are traditionally referred to as wholesalers. Their job – which most do very well – is to provide your agency with access to additional carriers that write more specialized risks and potentially some hard-to-place risks. Since the wholesaler is technically the agent for that carrier, you do not have any binding authority. You would need to request to the wholesaler that the risk be bound. They may have authority to handle this directly or may need to contact the carrier. Bottom line, as the retailer, you cannot tell the client coverage is bound until you have confirmation from the wholesaler.
What Is Needed to Bind a Risk?
Chances are, based on the size of your agency, you deal with multiple wholesalers. There is a strong likelihood the procedures and expectations to bind among those wholesalers differ. Let's say you want to bind a risk at 4 p.m. on a Friday. Can you do it or will the wholesaler advise that they need premium payment and the necessary affidavit forms before they can bind? When working with wholesalers, clearly know the rules of engagement. Professional wholesalers will make it very clear on the proposals what is needed to bind coverage. Be aware of these "rules" and factor them into your handling of the risk. Look for wholesalers who will provide you with an account current for your business. This will take away some of the potential headaches.
Classification Limitation and Other Unique Endorsements
In many states, E&S carriers include the Classification Limitation endorsement on their policies. This endorsement essentially restricts coverage under that policy to only those classifications noted on the policy. So, if you insure a painter who only performs inside painting, the coverage would state only claims arising from inside painting would be covered. If the painter gets the opportunity to paint the outside of a house, there would be no coverage unless the policy was modified accordingly. When placing coverage for your clients through the E&S market, advise them in writing of this limitation and explain that if they perform any work outside the stated classifications, they need to contact the agency.
In addition, the proposal/policy may contain other unique endorsements that could severely limit the coverage actually provided. It is strongly suggested that you advise your client of these various limiting endorsements/exclusions at the proposal time and when you send them the policy. Note in your cover letter to them that they should read their policy carefully and contact the agency with any questions.
Check Renewals Carefully
Don't expect the renewal policy to look like the expiring one. Although you have the coverage placed and the policy has been received and delivered, you are not yet out of the woods.
When that account comes up for renewal, there is a good chance you will need a renewal application – automatic renewals are not the norm on the E&S side. When you receive the renewal proposal from the wholesaler, review it carefully, and look closely for any changes or new endorsements being added.
Unlike the standard marketplace, when a carrier wants to modify coverage in the E&S industry they do not need to issue a conditional renewal notice. The carrier may add new exclusions or even reduce the limits. While it's hoped they will give you advance notice, they are typically are not required to. Don't hesitate to ask your wholesaler ahead of time if they expect any changes on the renewal policy. Obviously, contact the client and review the renewal proposal with them to get their approval on whether they want coverage bound.
No Flat Cancellations
Be on the lookout in the proposals for statements pertaining to the minimum earned premium in the event of cancellation. This will probably be at least 25 percent of the annual premium. So, if you bind the coverage and then find out the client does not want it or has replaced coverage elsewhere, there will be a premium expectation from the carrier and the wholesaler. Don't assume the client wants it – meet with them and advise them of these conditions, preferably in writing.
Valuable Asset
Hard market or soft, the E&S market can be a tremendous asset to your agency. While the E&S industry has significant uniqueness to it, you will no doubt need this side of the industry for certain risks.
Establish a solid relationship with several wholesalers (no one can do it all) – just be on the lookout. An ounce of prevention is worth a pound of cure.
Was this article valuable?
Here are more articles you may enjoy.
From This Issue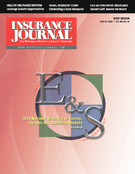 Excess, Surplus & Specialty Markets Directory, Vol. II