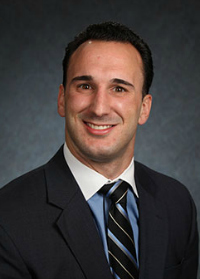 Starkweather & Shepley Insurance Brokerage Inc. in East Providence, Rhode Island, has recently promoted Peter A. Javacone III to assistant sales manager.

This is Jacavone's third promotion in three years at Starkweather & Shepley. In his new role, he will manage the Construction Practice where he is presently the director. He will continue to generate new business, oversee and service the firm's existing client base and provide risk analysis services for the mid- to large-commercial accounts in the construction, moving/storage, real estate and manufacturing markets.

Jacavone started out at Starkweather & Shepley in 2011 as an account executive and moved up to assistant vice president two years later.
Founded in 1879, Starkweather & Shepley provides commercial insurance, personal insurance, health and employee benefits, surety bonding and risk management services. The firm was ranked 44th in Insurance Journal's 2014 list of top privately-held property/casualty insurance agencies in the U.S.
Was this article valuable?
Here are more articles you may enjoy.