Radian Group Inc., a Philadelphia, Penn.-headquartered provider of private mortgage insurance, risk management products and real estate services to financial institutions, has announced two executive appointments.
Derek Brummer has been promoted to the newly created position of senior executive vice president of Mortgage Insurance and Risk Services, and Eric R. Ray has been appointed as senior executive vice president of Technology and Transaction Services.
In his new role, Brummer will continue to be responsible for credit risk management strategy and policy while also leading Radian's Mortgage Insurance and Risk Services business and the team responsible for all mortgage insurance, credit risk products and operations. His primary focus will be to grow the value of Radian's mortgage insurance portfolio and to expand and evolve the company's credit risk products and services.
Brummer joined Radian in 2002 and has served as Radian's chief risk officer since 2013. Prior to that, he was chief risk officer and general counsel for Radian's financial guaranty company. Prior to joining Radian, Brummer was a corporate associate at Allen & Overy as well as Cravath, Swaine & Moore, both in New York.
In Ray's newly created role, he will drive the strategic transformation of Radian's Mortgage and Real Estate Services businesses while providing the overall vision, strategy and leadership for Radian's information technology functions enterprise-wide.
Ray has more than 30 years of experience in the technology sector. Most recently, he served as general manager of Global Technology Services at IBM Corporation, where he was responsible for the IBM North American technology consulting business, project-based services and enterprise-wide technology offerings.
Radian offers products and services for its Mortgage Insurance business segment through its principal mortgage insurance subsidiary Radian Guaranty Inc. This private mortgage insurance helps protect lenders from default-related losses, facilitates the sale of low-down payment mortgages in the secondary market and enables homebuyers to purchase homes more quickly with down payments of less than 20%.
Radian's Mortgage and Real Estate Services business segment is offered through its principal services subsidiary Clayton, as well as Green River Capital, Red Bell Real Estate and ValuAmerica. These solutions include information and services that financial institutions, investors and government entities use to evaluate, acquire, securitize, service and monitor loans and asset-backed securities.
Source: Radian Group Inc.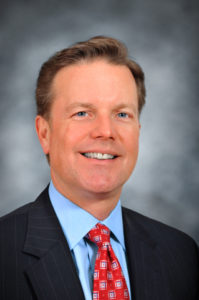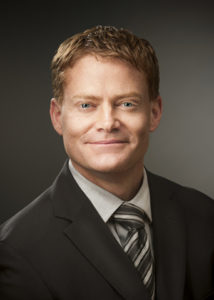 Topics Tech Pennsylvania
Was this article valuable?
Here are more articles you may enjoy.